Beautiful wonderland, wide open space of  Cappadocia, small population density… that's what I like.
That  space and silence is just amazing, I've took many photos there and that was just a typical short trip. Every single place there  can bring thousands of great shots.  Fairyland views…
It was a cloudy day and I thought there will be only a tiny chance to uncover a bit of  Cappadocia's land relief but at last! the sun started to look out through the clouds, showing great varied terrain surface.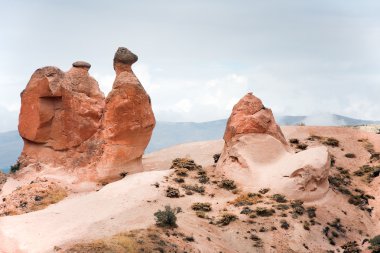 Don't know how it happened  I took just one lens.. fortunately it was a wide angle. It's been near two years ago and I hope to visit those beautiful places in Turkey again in the near future.

Crazy bus rides
What to write more.. just travel there and see it for yourself :)!